Education that Matters
We are offering 2 day and 3 day immersion training for teachers, librarians, and other educators – focusing on STEM/STREAM education that matters.
Our 2 day program involves a 3D printer build for your school or library. In the 2 day program, we teach you how to design using open source Computer Aided Design (CAD) software. We start with conceptual design and how to turn the design into technical 3D design – so that you can prototype your designs with the 3D printer.
Our 3 day program includes the 2 day program, and involves learning about Collaborative Literacy for open design – how to work as a large groups with other remote teams – so that you can join a much bigger design effort with OSE. You will learn what it takes to coordinate effort, and how modular design can be used to engage a large team of people in collaborative design. By combining open source software with a structured design method – we will teach you how a collaborative process can be used to make tangible products that can serve as a foundation for social enterprise. The 3 day program includes the option to participate in 24 additional training webinars on Machine Design and the Universal Axis. This provides you with the skills  to turn your classroom or group into an effective design team.
Unlike other programs where design is used for educational purposes only – we add the element of real design for solving pressing world issues.
We believe that the way to change the world is through social enterprise – as pioneered by Mohammad Yunus of the Grameen Bank. To that end – we generate public design – as the foundation for all sorts of enterprises.
Start an OSE Club
Get Involved in a Global Design Effort as Part of Your STEAM Curriculum
Our immersion training is only the beginning. After taking the 3 day course – you qualify to start an OSE Club in your location. Clubs combine technology, art, writing documentation – and hands-on, practical skills. Clubs work in parallel in different locations. We all collaborate on design, documentation on the internet, and build prototypes locally. The work culminates with an Extreme Build Coopetition once every quarter where we meet in real life. The Coopetition is a cooperative competition where teams compete to help each other for the fastest and most productive build – with rules rigged for cooperation.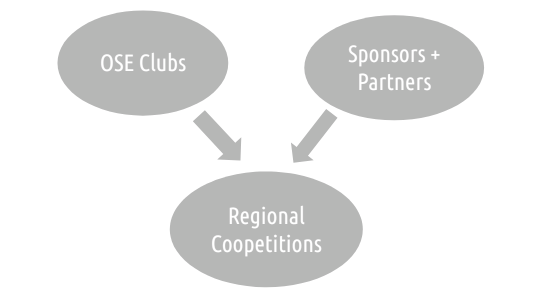 Our goal is to develop hundreds of such clubs, which work in weekly meetings, then meet every quarter for regional competitions, and once a year for a grand collaborative build. We need mentors and advisers for the OSE Clubs – and we created our 3 day professional development program specifically for this. We are interested in a long term relationship where we can continue to work with you in your role as a club mentor. Join other motivated teachers who want to change the world.
As we start more OSE Clubs – the goal is to have hundreds of students and collaborators designing more products, such as:
Formulas for making 3D printing filament from various waste plastic feedstocks

3D printed cordless drill

Different versions of the 3D printer

Digital cameras

3D printed electric motors
By combining open source microfactory tools with readily-accessible, off-the-shelf parts – we can build perhaps 80% of all consumer goods that are found on Amazon. It will be the role of OSE Clubs to produce quarterly product releases – and let's see how the creativity of young people guided towards the common good can be unleashed for world change. Imagine hundreds or thousands of students collaborating for rapid iteration design – all building on each other's work. This requires a high level of collaborative literacy – and our goal is to train the mentors necessary to make this happen.
OSE Works on a whole range of machines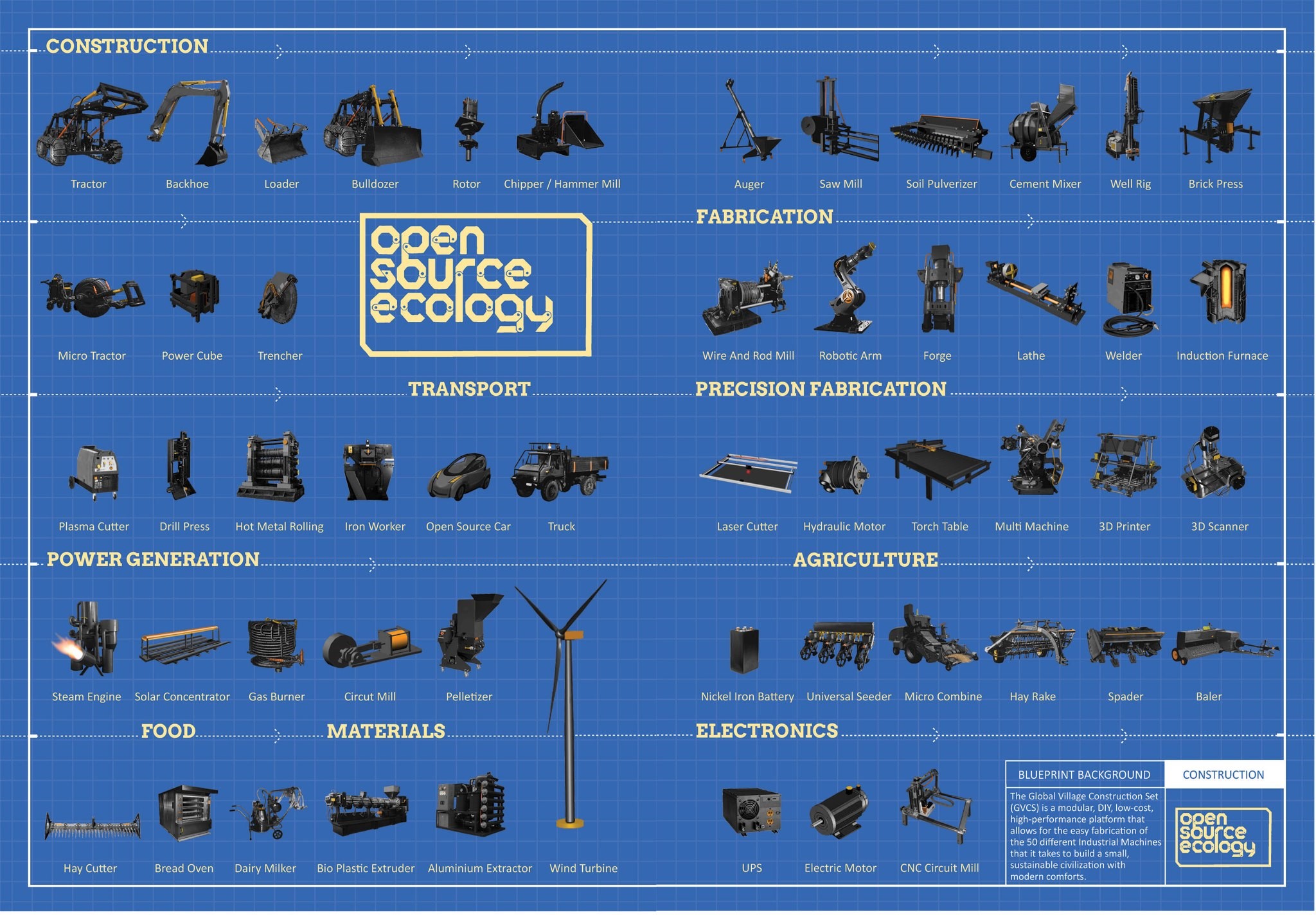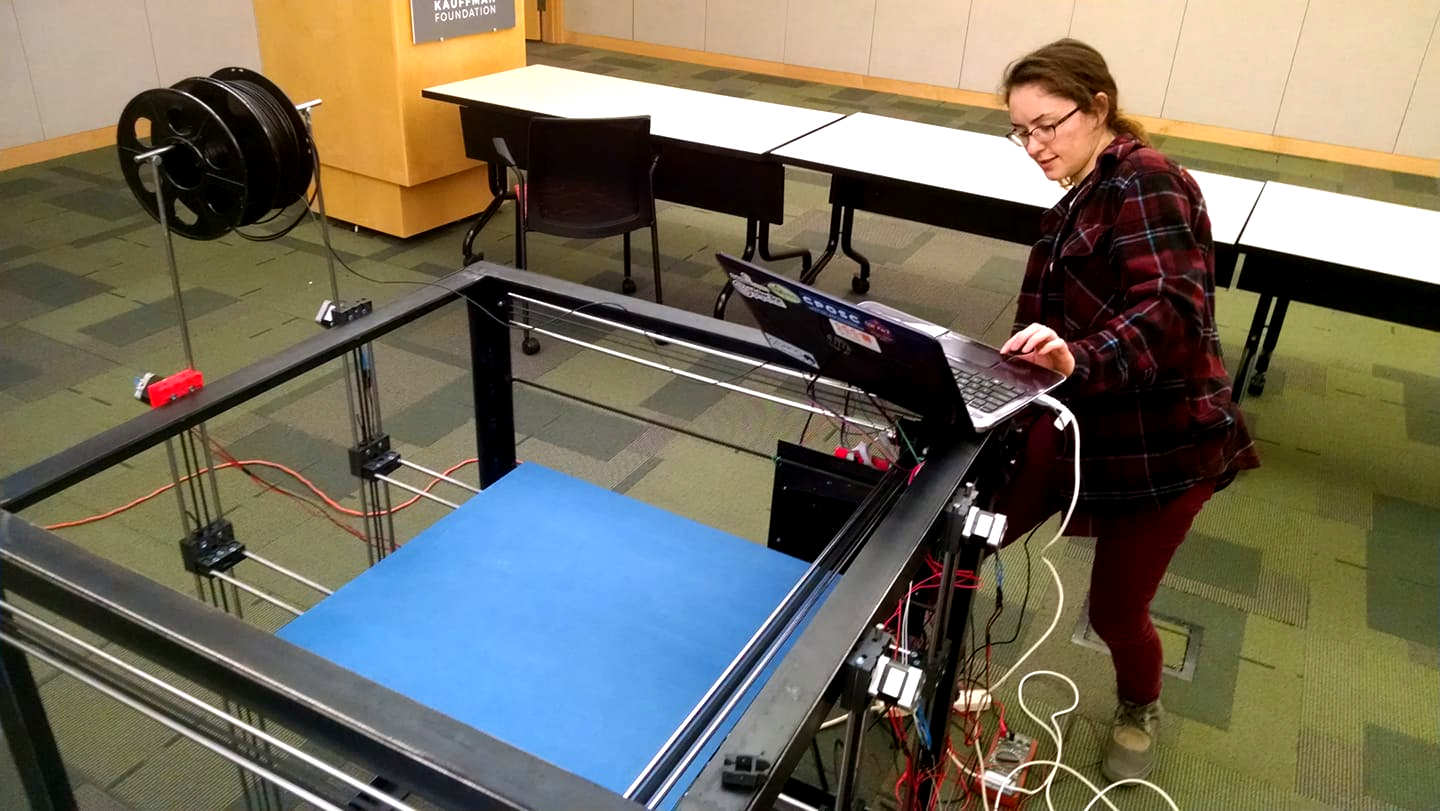 Start with the 3D Printer and Move On to Other Builds for Your Curriculum Needs
We start with the 3D printer as a versatile and small-scale tool for education, prototyping, and production. Because we use modular, scalable design – we can make larger machines using the same parts, such as a large printer with a 1 meter bed.
We can also offer workshops on additional machines after the initial 2 or 3 day basic training. Currently we can also offer our CNC circuit mill for prototyping electronics. We are adding the plastics recycling machines as well – the plastic shredder and filament maker – which can be used to generate virgin 3D printing filament from scrap plastic.
Calling All Educators
Let's Teach the World that We Can Evolve to Freedom
We build tractors. We build houses. We have found over the years that you don't have to be a professional engineer to do meaningful design. In fact – it is much more important that you begin with a social vision rather than technical skills. Because technical skills can be taught. As such, we have been showing people that they can build themselves – to build their world.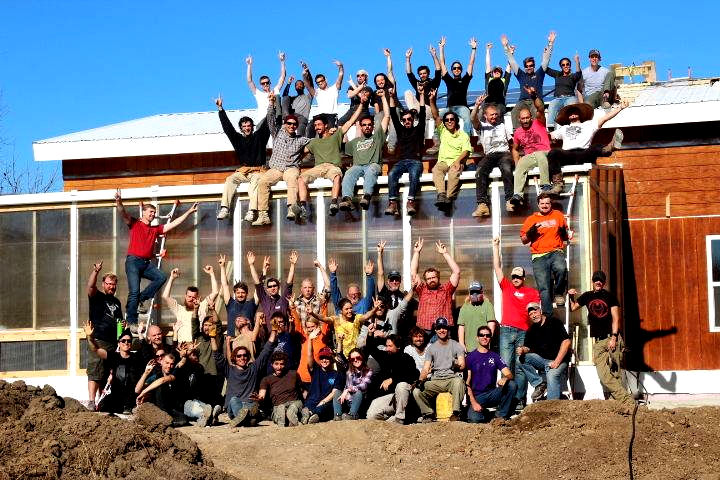 We don't require prior skills for people to join our Extreme Builds. We teach by involving people hands-on – by creating a supportive environment for experiential learning by doing. For example, we can take 50 complete strangers without skill – and guide them to build a house in 5 days.
We believe that the deepest kind of freedom comes from our individual ability to build – to use abundant natural resources to free ourselves from material constraints. We believe that unleashing productivity via open source is the way to transition to a peacetime economy.  We believe that open source microfactories – filled with 100% open source production machines – and fueled by a global repository of open source, public desings – can distribute production and prosperity to all. We are pushing the limits of what we ALL can do – to make a better world – with open hardware technology.
To begin your dive into design that matters – register for our 2 or 3 day workshops – and mentor an OSE Club. We can help you to do your part in guiding the future generations to the open source economy.
London – Ontario, Canada | November 23-25, 2018
The London International Academy Foundation
365 Richmond St., London, ON, N6A 3C2 , Canada
You can sign up for 1, 2, or 3 day options:
Friday, Nov. 23, 2018 – 8AM to 5 PM – 3D Printer Build Day
Saturday, Nov. 24, 2018 – 8AM to 5PM – Design and 3D Printing Training Day
Sunday, Nov. 25, 2018 – 8AM to 5PM – Collaborative Literacy Training Day
For the 3D printer build, you can bring a friend with you for free so the build goes faster and there is more learning opportunities. For the 2 and 3 day workshops – the offer is for up to 2 educators from the same organization, but a solo educator is welcome as well.
There will also be a free public lecture at 

7:00pm Saturday on November 24, 2018, at the 

Innovation Works London  –Education and the Open Source Economy
We can assist you in securing funding for the immersion training – as it is in our interest to increase the number of effective OSE Clubs.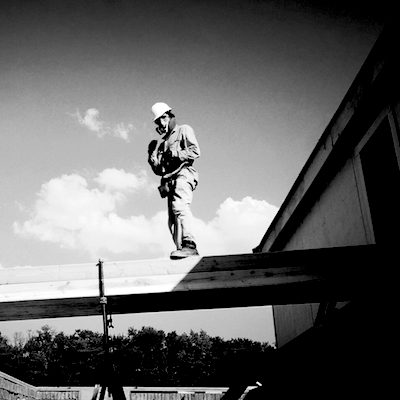 Marcin Jakubowski
Marcin is a Polish-American who came to the U.S. from Poland as a child. He graduated with honors from Princeton and earned his Ph.D. in fusion physics from the University of Wisconsin. Frustrated with the lack of relevance to pressing world issues in his education, he founded Open Source Ecology in 2003 in order to make closed-loop manufacturing a reality. He is now working on open-source blueprints for civilization – the Global Village Construction Set (GVCS)— an open source tool set of 50 industrial machines necessary to create a small civilization with modern comforts. His goal is to create the next economy – the open source economy. His work has been recognized as a TED Senior Fellow, in Time Magazine's Best Inventions of 2012, as a Shuttleworth Foundation Fellow, and a White House Champion of Change in 2013. See his TED Talk below for an introduction to OSE.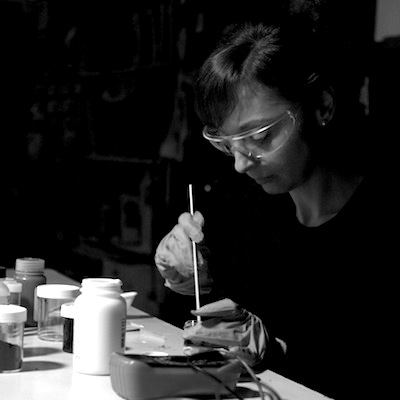 Catarina Mota
Catarina is an open source advocate. She founded the Open Building Institute, co-founded Open Materials (do-it-yourself smart materials) and AltLab (Lisbon's hackerspace). Previously, she co-chaired the Open Hardware Summit 2012, served on the board of directors of the Open Source Hardware Association, taught as an adjunct faculty member at ITP-NYU, and was a fellow of the National Science and Technology Foundation of Portugal. Catarina holds a Ph.D. in communication sciences and her research work focuses on the social impact of open and collaborative practices for the development of technologies. She is a founding member the Open Source Hardware Association and a TED fellow.